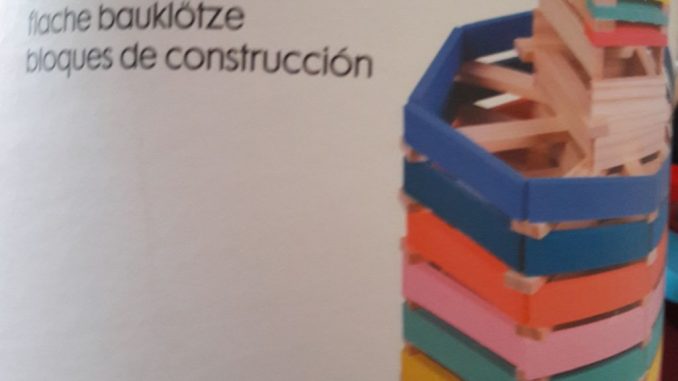 Creativity is everything, right? So we want our kids to come up with (new) ideas, to explore their toys in different ways and to use their brains for endless possibilities. So we should not be surprised when they actually do this. Or be annoyed by any possible mess caused by this.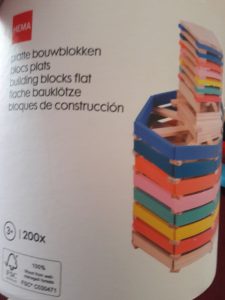 So our boys have these lovely flat building blocks to make beautiful structures. So incredibly inventive! Houses, boats, castles… anything you can think of! And only a little difficult… (For us that is, because we're expected to help. Come to think of it, it actually is quite HARD.)
Sadly 😉 we don't always have time to play with them and their blocks so we do let them figure out stuff on their own. And they decided that you can make an excellent path way with those flat blocks. And the great news is, there are 200 pieces. So the pathway can be made through the whole house. Starting in the living room, up the stairs, all the hallways, into the bedroom, over the beds, into the bathroom and o let's go back because we forgot the kitchen … you get it right?
We did not have a path in the house before but we are now blessed with the most brilliant path ever.
I'm pretty sure you are all sooo jealous right now!