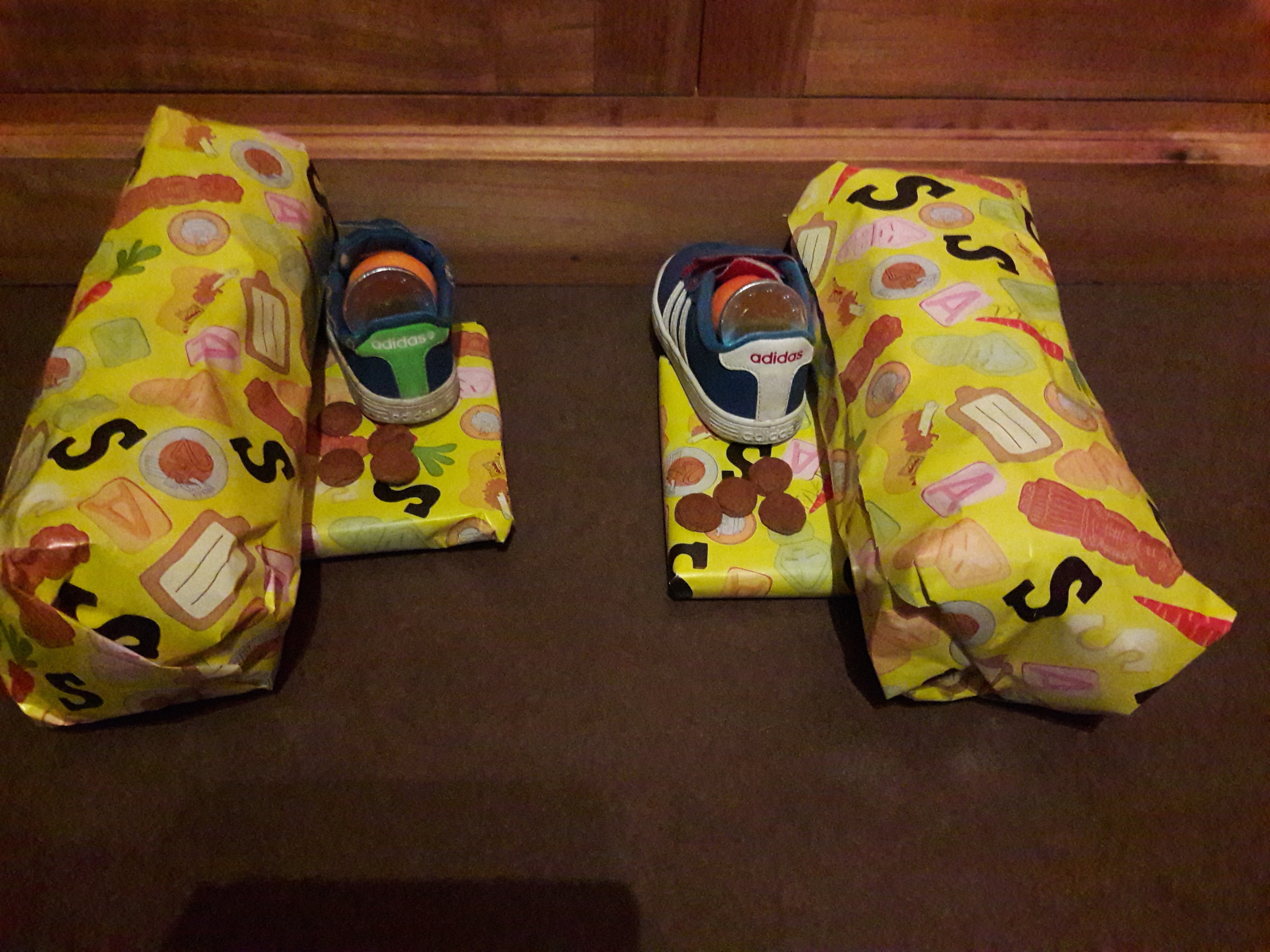 Sinterklaas has come and gone. The boys were quite impressed, especially with the recurrence of getting presents. They also were lucky enough to meet Sinterklaas in person this year. That was not something they liked too much. Especially meeting Zwarte Piet made them frightened. The reason for this was that Piet repeatedly threw candy on the floor. This caused them a lot of stress, especially when other children started running around to collect the sweets. I explained about Piet being naughty and nice at the same time and how he liked to have fun.
But when they got sweets themselves they started warming up to the idea. One of them even dared shaking Piets' hand 🙂
But the best surprises for them were the ones they got in their shoes in the morning. Waking up and finding presents to unwrap, a chocolate and some pepernoten to eat before breakfast… that was what made it all worth it for them!