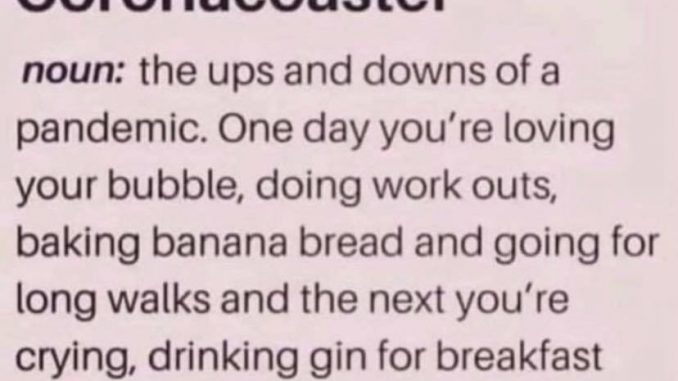 The past weeks have been an emotional roller coaster. Things in Europe are getting worse and worse. Numbers of infected people are climbing everywhere, but nowhere as bad as in Belgium. The situation is dire, and measures had to be taken. And they were. Like every other day.
Let me try to sum it up a bit. It started weeks ago with some of the 19 communes in Brussels taking measures. Because of this the swimming pool where the boys had their swimming lessons was closed. They only had one lesson this season. Other pools in Brussels remained open. Then we had some new federal measures. A little later Brussels decided it was not enough and closed all cafes. A little later all cafes and restaurants in the country were closed. Brussels imposed masks everywhere again and a curfew. French-speaking schools would have their Toussaint-holiday extended. Not the Flemish-speaking schools though. After a week of saying it was not going to happen, the Flemish education minister decided to do it anyway. Our social contacts were limited more. But holiday was still possible. Newspapers were publishing articles about corona-proof holidays in Belgium.
Friday evening at 7pm (yesterday), the Toussaint /autumn holiday has just started, there is another press conference. Lots of people will have packed and left already for their corona-proof autumn break in Belgium. All shops to be closed as of Monday, holiday parks closed, Toussaint holiday got extended even more, basically lockdown 2. Yada yada yada. Can anyone still follow this? I may have gotten the order wrong, but this is what life in Belgium looks like. It is infuriating the governments can't get their act together. Why could they not decide to have this lockdown on Wednesday so people would have some time to arrange for it? All these shops that must close on Monday could have used the time to set-up for other delivery/ pick-up, informed their customers. The last-minute shopping everyone will be doing today… The holiday parks that need to cancel everything last-minute instead of with a few days' notice. The hairdressers that suddenly have an empty calendar next week, while they may have had free spots this week. The school teachers that have prepared now for return on Thursday the 12th and have to work again in their holidays to inform parents. The parents that now must arrange care /leave for the whole week instead of two extra days. I can go on endlessly about the impact of them deciding this late.
But the biggest problem with all these changes is something we no doubt all start to feel. I can't keep up with the measures anymore. It has become too much; I have become more afraid of what the (dozens of) governments will decide tomorrow than of the coronavirus.
I feel a constant stress because I don't know what tomorrow will look like. Can we still go outside? Will there be school? Will they close the borders? When will I see my family again? And yes. We had to disappoint our boys late last night that the holiday house we had booked for next week (corona-proof, just for us in a nature holiday park in Belgium) was cancelled. I had tried to prepare them a bit already, but they are still very sad.
Don't get me wrong. The Coronavirus is real. I take it seriously. I know several people that have had it. It's a scary horrible virus. I don't wish it on anyone, and I certainly don't want our hospitals flooded like they are now. So yes, we must stand together and fight this.
I would not want to be in the shoes of the people that have to make these decisions. It's hard. But you can not change the measures every two days. This is causing too much stress for everyone.