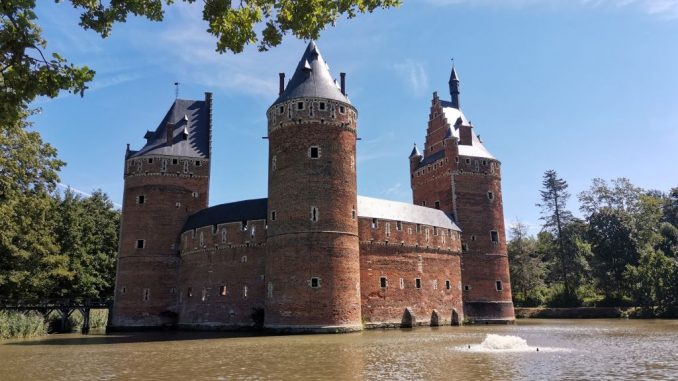 Finally getting round to sharing the family outings we managed to do this year. It was not much with all the rules due to Covid and we did not want to cross borders unnecessarily, but to have fun you don't need to travel far. I feel so lucky to live in Brussels, there are so many things to do within an hours drive.
Close to Brussels lies the town of Beersel and here they have a lovely moated castle from Medieval times. You can walk around the castle to see all it's beauty and you can also go inside and climb many stairs to see inside the towers.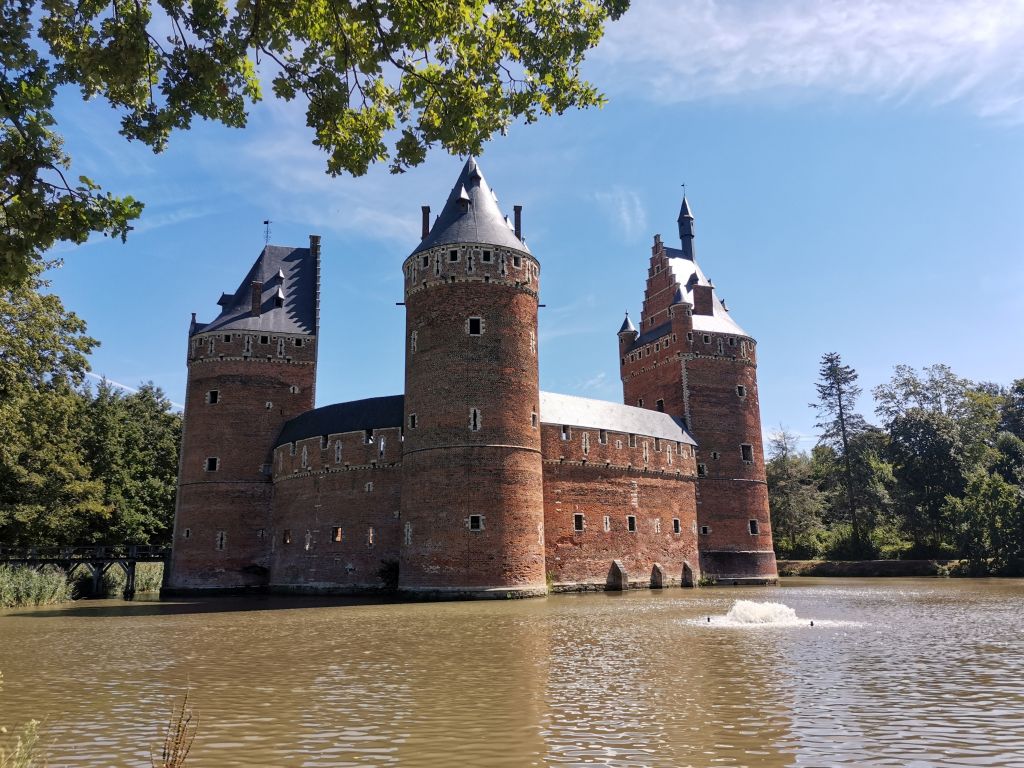 When we visited the children could do a treasure hunt with little assignments to do at several different stops. They thoroughly enjoyed this, especially the "golden" coin they got from the treasure chest in the end. Sadly they had to hand this coin in and got a flyer in return with a code to win an online prize. Not the best idea… they preferred the golden coin so they were rather disappointed. Luckily we could buy something nice in the castle shop to cheer them up. Despite that, this was one of our favourite outings.
During Corona-times it's best to call ahead and see if the castle is open for visitors. The castle is closed in the winter months December, January and February.