The first outing we did after the 3 month lockdown was go to the Botanical Gardens in Meise. We could only walk around then, but it felt so great to be surrounded by nature again. And since then we have been many times.
In summer we were lucky to see the big leaf waterlilies in their indoor pond in one of the greenhouses. Such an amazing sight!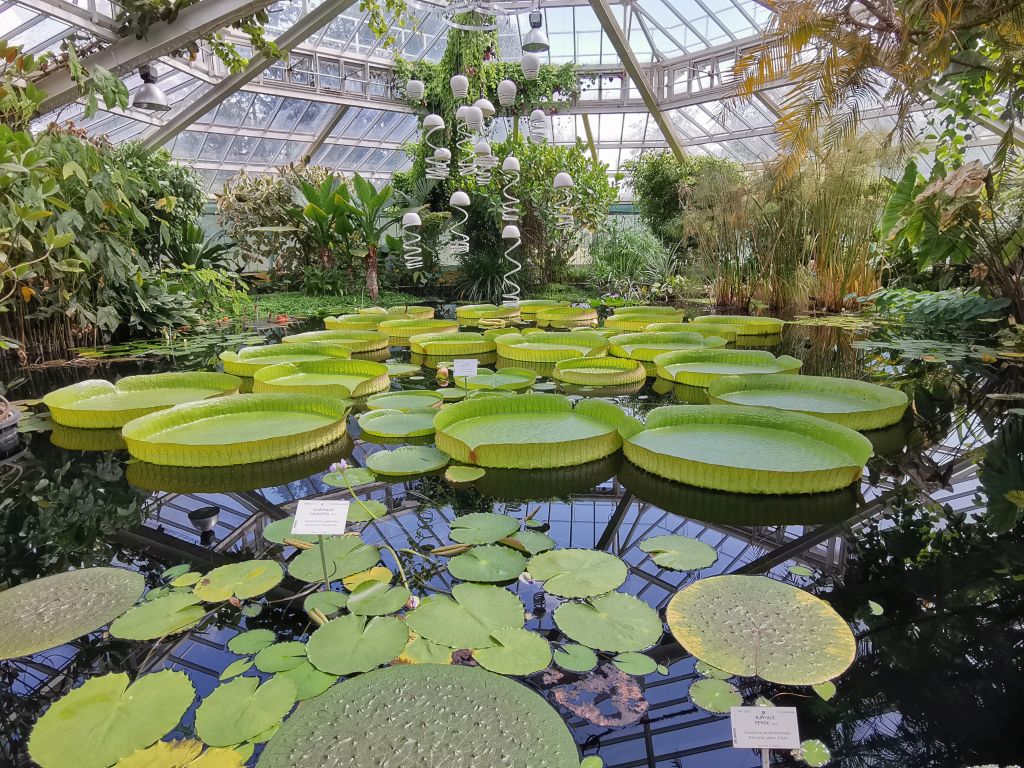 This great place just outside Brussels is recommended even when all their indoor greenhouses are closed. The castle is simply stunning, even if you can't go inside to look at the art exhibitions or to climb to the roof. It's just a big park with lots of space to run for your little ones and many interesting trees and plants to show to them. Being in nature in these trying times is sometimes all we need. To breathe in fresh air, to see that the seasons are still changing, it's soothing the mind.
Under normal circumstances their cafe/ restaurant the Orangerie is a great place, especially if you can sit on their great terrace outside. Nearby their is a play forest for the children to enjoy while you have a drink. They also have an 'Amaze your feet' path that you can walk barefoot. But depending on corona measures their cafes may be closed again.
Tickets have to be reserved in advance on their website and are for a specific time slot. I really recommend their annual ticket.