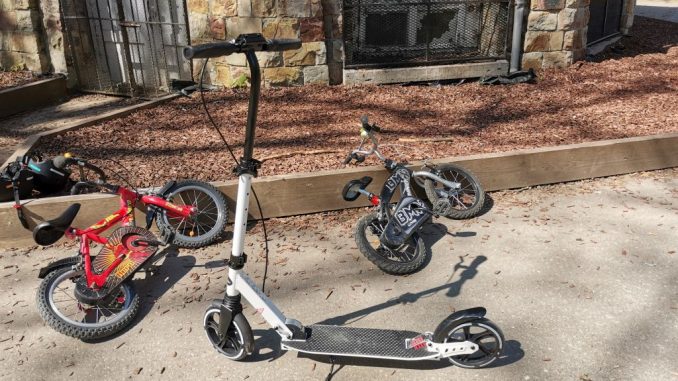 Keeping up with two five-year-olds is not easy. Especially not if they are on their bikes. Our boys have been able to cycle for over a year now, so now they just get faster and faster. And I really hate running! But staying close to them is necessary in the city. Even though they know about traffic and where to stop, you just want to make sure they always do. Traffic in Brussels is not kind.
So I got myself a big wheel scooter. Not an electric one, but a normal one, probably meant for tall teenagers. Who cares!? It's absolutely awesome!
Suddenly we are in the park in mere minutes instead of them having to stop and wait everywhere and me being out of breath 😉 And when we are in the park we are doing races… which I obviously win 😀 If and when the schools start again this is going to be amazing. We may never be late again 😉
So yeah, a scooter is on my list of recommended parent-toys. As soon as your kids know how to cycle properly, get one 🙂
——————————————————————————————————
(When you shop for a scooter, make sure you get one where the adjustable steer height is a least 1 meter and that it can take your weight).