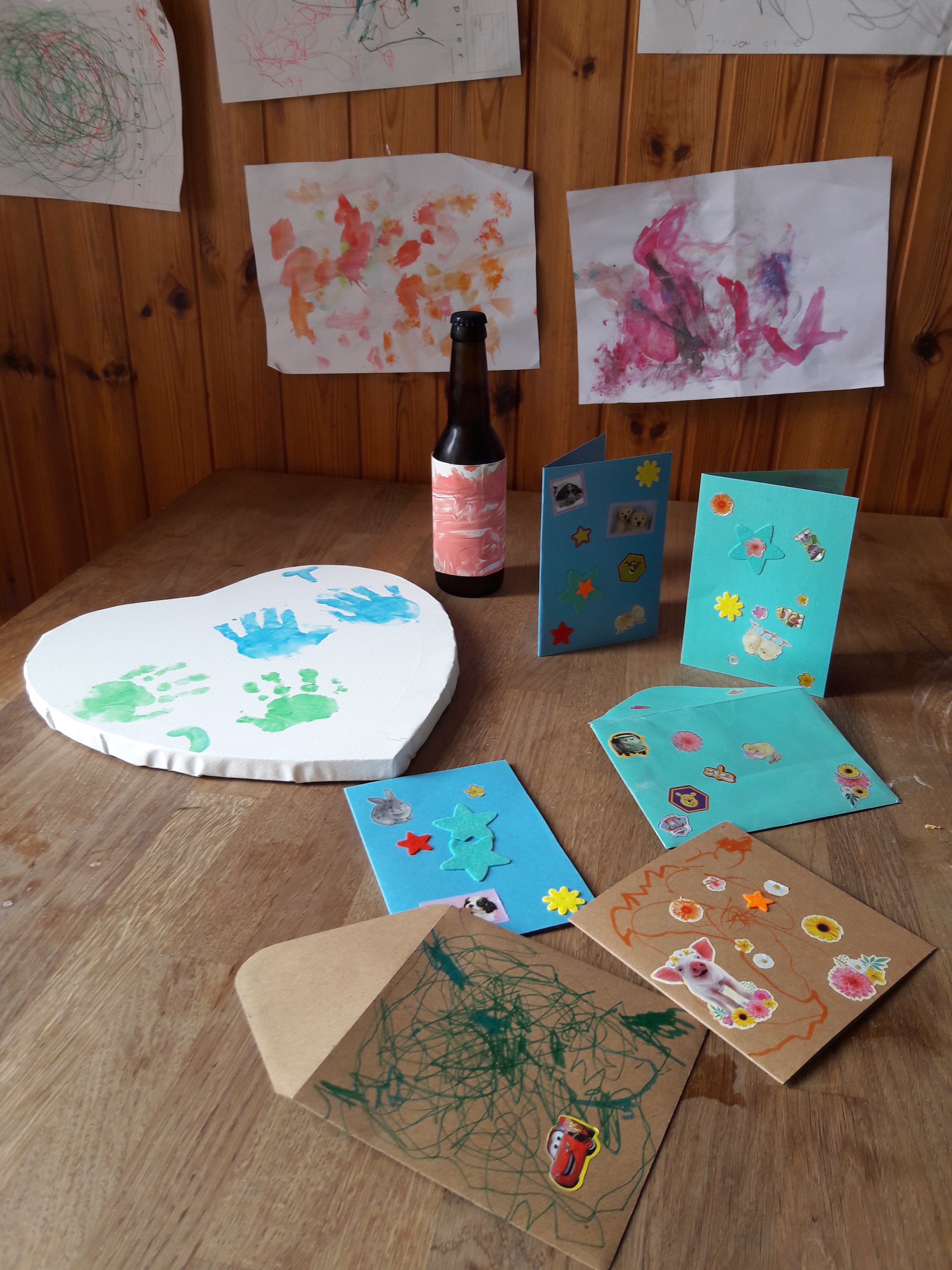 Father's Day is coming up. Yes, I can just hear you think– Yaiks, there is no time, I am too busy and I have no idea what to make or buy.
We all know how busy we get, so here are some quick ideas to still be able to give your man a present from the children and you.
Take a walk to a photo-boot (to be found in metro- and train-stations) and take a (funny) picture of you and your kids together. Either make 1 picture or a set of 4 for in his wallet. Frame it, or not. Just see how much time there is. This idea is perfect when you have a very small child.
Get the finger paint out, put your child's hands or feet in it, put them carefully on a canvas and your are done. Best done before bath time  to ease the clean-up 🙂 Perfect with a very small child and also great gift idea for grandparents.
Get the finger paint out for your toddler/ older children and give them a canvas to make their own art. Cheap canvas can be found at any Action shop.
Buy some white cloth handkerchiefs for men (Hema has them) and some permanent clothing markers. Have the kids draw on them. Wrap them up. Can also be done with tea towels, t-shirts or an apron, but I find that handkerchiefs are the most likely to actually be used.
Design some labels for beer or wine bottles. This sounds more fancy than it is, just cut out some white cardboard or thick paper and make sure it fits around the bottle you have picked out as a gift. Give this paper to your children to be drawn or painted on. When they are done you use sticky tape or glue to fasten is around the bottle and you have a perfect gift.
Make cards. Go to Action or Hema and buy loads of stickers and some empty cards. Let the kids design their own card for daddy. They can of course also use their markers, pencils and stamps.
Hopefully this was helpful. Enjoy the fun!